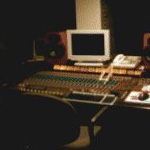 Very few companies offer the complete line of services that we can offer to you, including a state of the art digital recording, editing and mastering suite. Equipped with DigiDesign's ProTools, Sound Designer II, Masterlist CD and other outboard gear, Project 70 offers the best in sound reproduction.
Street Soldiers Productions has been serving the Washington, DC Metropolitan area and the world for over 10 years. It's our complete commitment to Customer Satisfaction that keeps our customers returning for business. When your clients range from Record Labels to Radio Stations, as well as local and national talent in music, voice, and art, you have to be able to satisfy the diverse needs of the industry.
Whether it's recording on location or in the studio, dubbing cassettes and videos or giving your music that professional touch, Street Soldiers Productions can take care of it.
HOURLY RATES
Tracking/Mixing $45/hour

Mastering $45/hour

LOCKOUTS
Lockouts are defined as two or more 8-hour days booked consecutively. Special provisions apply for lockouts lasting more than one week. No single day can exceed 14 hours.

2 Days $600

3 Days $750

4 Days $900

One Week $1200

Two Weeks or More $1000/week

GENERAL INFORMATION
All new client bookings are done at least one week in advance, following a pre-screening interview. Projects should be completed within one month of the start date unless other provisions are made in advance.
Prices include: Recording Engineer, Assistant Engineer, and 10 gigs of drive space.